Aims and Scope
Hannah N. Ngugi, Stanley M. Shitote, Nathaniel Ambassah
---
Background:
The stability of structures to a great extent depends on the foundation. The foundation of a building structure plays a key role in transferring the loading from the structure to the soil underneath. In foundation design, the effect of changes in soil moisture content to soil deformation and subsequent differential settlement during the lifespan of a structure is often ignored.
Objective:
This research establishes the relationship between soil moisture content and soil deformation for soils in the Nairobi area and its environs. Soil deformation in some foundation supports in a building leads to an unequal settlement resulting in differential settlement. The research further determines the influence of soil deformation on the differential settlement of a typical four-storey reinforced concrete frame structure.
Methods:
Seven soil samples collected from the Nairobi area and its environs were subjected to moisture content variation. Soil deformation was measured, and the laboratory test results were applied to determine the modulus of subgrade reaction constant for the elastic foundation. A four-storey reinforced concrete frame structure was modelled at varying foundation conditions. The resulting differential settlement for frame structure was evaluated. Two control cases were assessed. The structural behaviour depicted by changes in bending moments, shear forces, differential settlement, and member stresses for varying foundation cases was assessed. Staad Pro software was applied in structural modelling.
Results:
Increasing soil moisture content from 30% to 50% and 75% by keeping all other factors constant led to increased soil deformation ranging from 17.2% to 34% for the 7 soil samples tested. Structural modelling revealed that increasing soil moisture content at a group of four outer footings in a 16 footings' building contributes to significant changes in shear forces, bending moments, compressive and tensile stresses, and supports the differential settlement. Differential settlement induced by soil deformation arising from an increase in soil moisture content from 30% to 75% increased by 49.1%.
Conclusion:
Increase in soil moisture content contributed to soil deformation, which led to a significant differential settlement in a line of foundation's outer footings in a building. The moisture content-caused differential settlement, which contributed to remarkable changes in the amount and distribution pattern for shear forces, bending moments, compressive and tensile stresses, and node displacement when the soil moisture content was increased from 30% to 75%.An increase in soil moisture content to 50% and above at some footings of a building would lead to structural failure unless the building structure is specifically designed to withstand such differential settlement. Construction stakeholders should consider the differential settlement attributed to variation in soil moisture content during the structure's lifespan and safety factors adequately at the design stage to avoid potential structural failure and even collapse.
---
May 19, 2021
Rachel Martini, Jorge Carvalho, António Arêde, Humberto Varum
---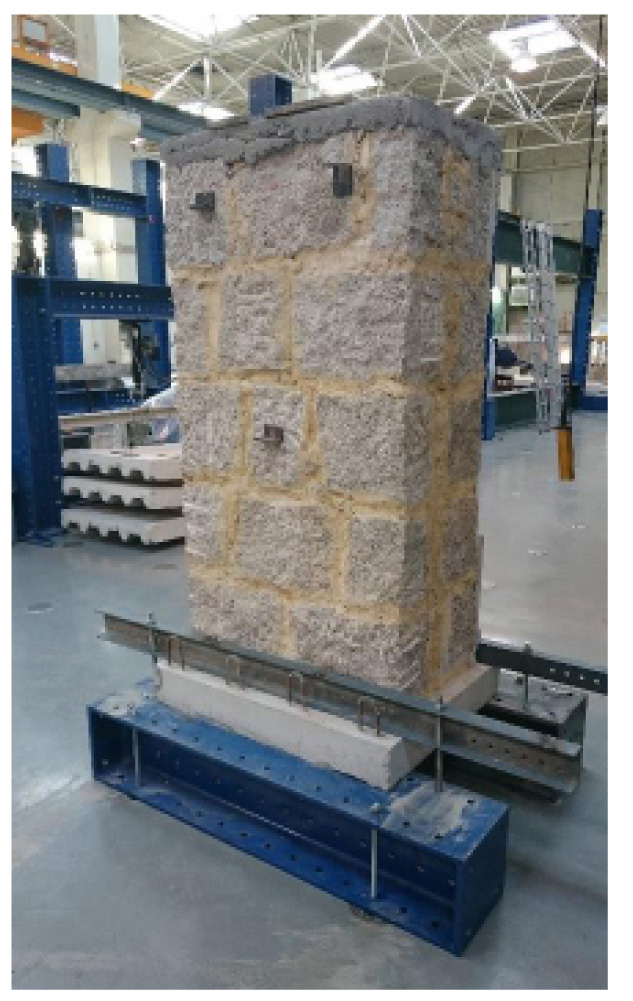 Background:
In this study , a methodology based on non-destructive tests was used to characterize historical masonry and later to obtain information regarding the mechanical parameters of these elements. Due to the historical and cultural value that these buildings represent, the maintenance and rehabilitation work are important to maintain the appreciation of history. The preservation of buildings classified as historical-cultural heritage is of social interest, since they are important to the history of society. Considering the research object as a historical building, it is not recommended to use destructive investigative techniques.
Objective:
This work contributes to the technical-scientific knowledge regarding the characterization of granite masonry based on geophysical, mechanical and neural networks techniques.
Methods:
The database was built using the GPR (Ground Penetrating Radar) method, sonic and dynamic tests, for the characterization of eight stone masonry walls constructed in a controlled environment. The mechanical characterization was performed with conventional tests of resistance to uniaxial compression, and the elastic modulus was the parameter used as output data of ANNs.
Results:
For the construction and selection of network architecture, some possible combinations of input data were defined, with variations in the number of hidden layer neurons (5, 10, 15, 20, 25 and 30 nodes), with 122 trained networks.
Conclusion:
A mechanical characterization tool was developed applying the Artificial Neural Networks (ANN), which may be used in historic granite walls. From all the trained ANNs, based on the errors attributed to the estimated elastic modulus, networks with acceptable errors were selected.
---
May 23, 2020
Indexing Agencies